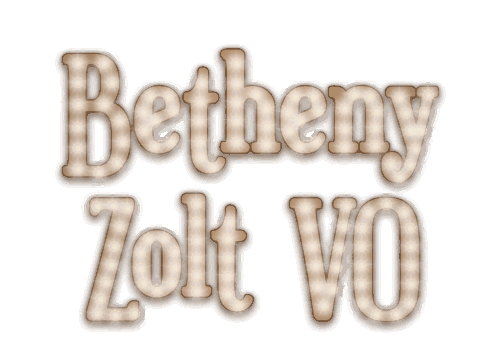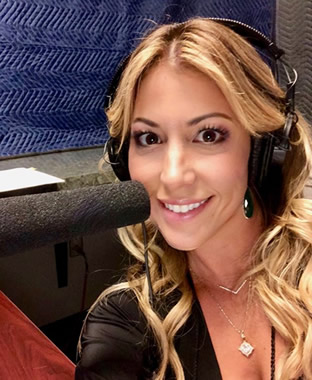 The dynamic and energetic Betheny Zolt, is a voice over artist, actress, host, and spokes person, with a love and passion for health, beauty, and all things "eco".
Born in Hollywood, Betheny is a true native to Los Angeles and still resides there with her beautiful daughter. She got involved in entertainment when she was young, and from that moment, she knew she was destined to work in "the business". She set her aspirations high, and had found her calling in life early on.
Betheny found herself pursuing her dreams of having a career in entertainment and has been fortunate to work on many on-camera gigs in commercials, films and television shows.  But her true break came in the world of voiceover.  Betheny has had the pleasure and honor of being the voice of several networks such as Style Network and Pac-12 Network, has booked a multitude of commercial campaigns (national and regional) for big brands such as Toyota, Skinnygirl Alcohol, Windex, AT&T and Ross (to name a few), has announced live awards shows such as CMT Awards, Miss USA, and Miss Universe, worked on video games, narration, corporate videos, pilot series, and animation series, and is still currently working as the voice of shows, and has several commercial campaigns running.
Working mainly out of her home studio (she also loves to travel to studios for work), which is fully equipped with a Whisper Room, ISDN, Source Connect, Phone Patch, and Neumann and Sennheiser microphones, Betheny has proved she can handle any of the voice over work that comes her way. For her, it's not about auditioning and booking…it's about making connections with her audience that drives her creativity in all the voice over work she does.  And that type of connection is what has brought her both national as well as international success, and years of repeat clients.  She gives her all to everything she does, and her resume, passion, and responsible work ethic are how she proves she has longevity in the voice over world.